Have you ever considered getting a recliner for your dad?
Since I was a small child, I always watched movies where the father has this huge, black or brown chair with a high back or recliner where he sits on when watching TV with the family in the living room. Since then, I thought fathers should have separate chairs from the whole family.
Do you think so too?
What's good about the furniture industry right now is that people can buy a single piece of furniture or a chair for that matter. I could remember a time when you had to buy a whole set for your living room, your dining room or for your lawn. All of this has changed as time goes on and as our design industry has progressed.
If you could relate to what I say, go ahead and check out this thread and share it with your family and friends!
1. Bristol Loop Condo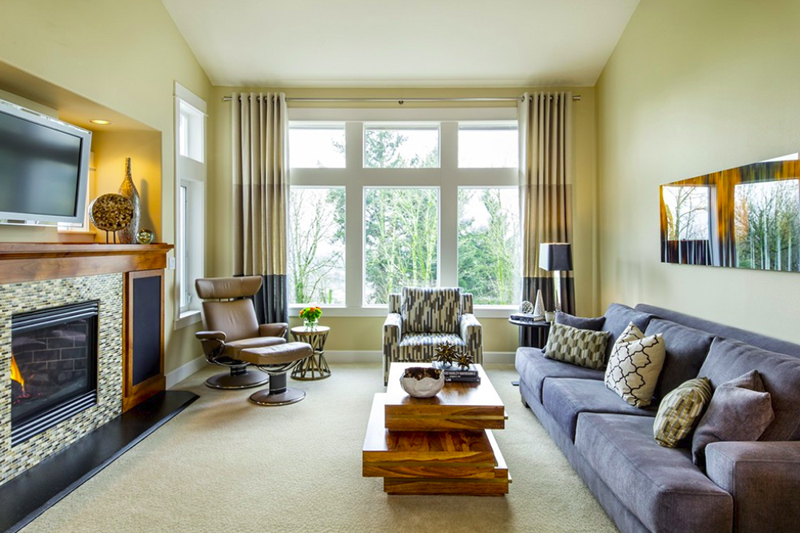 The brown recliner at the top left of this room is somehow similar to the chair you sit on if you visit your dentist, except it is not in white! This space is a good rendering of a masculine space – all the colors used in the space are not the ones that most girls prefer, but the neutrality of this space is quite inviting and neat.
2. San Francisco residence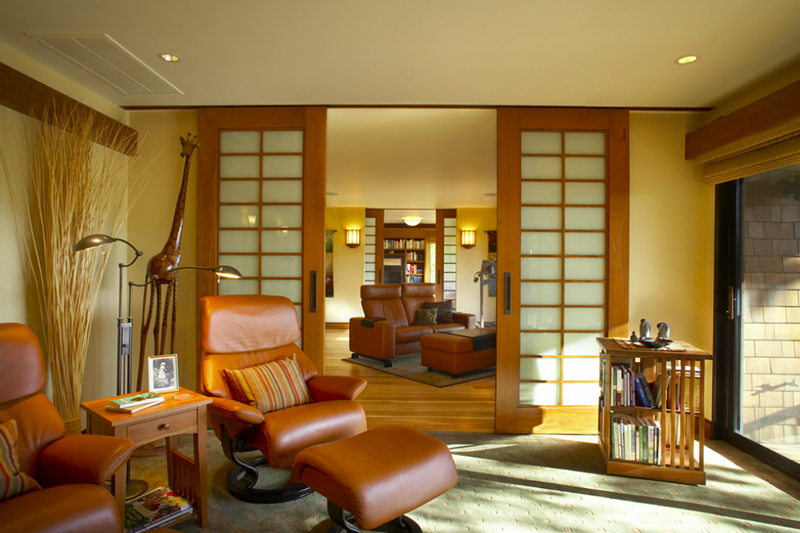 Set in this seating area, which is mainly dominated by browns, oranges and beige, are a pair of recliners with footrests. I think this room is made more beautiful by the giraffe seen behind one of the recliners.
3. New villa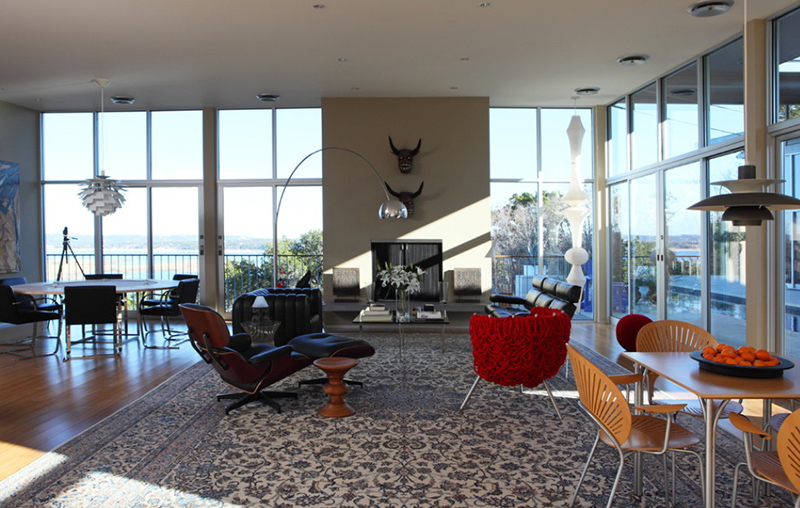 This is an eclectic living room where we can see different designs of chairs and sofas that were mixed and matched together to create a certain feeling of it. This was what I told you about buying furniture that is not necessarily made in sets. A technique like this that mixes and matches furniture is seen more in restaurants or cafes.
4. East Brunswick I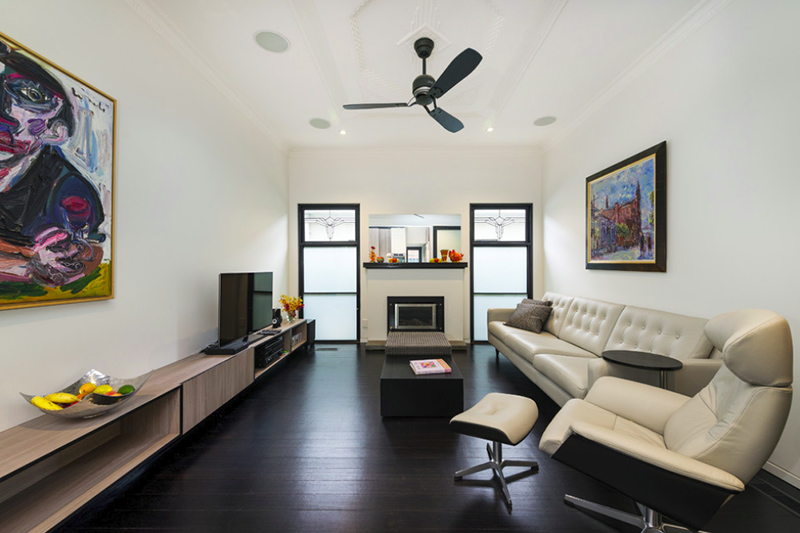 The sharp and neat appearance of this living room is attributed to the fact that this room is mostly black, brown and cream. I love the fact that this space is minimalist and good for young adults or for a starting family.
5. Decatur Modern Renovation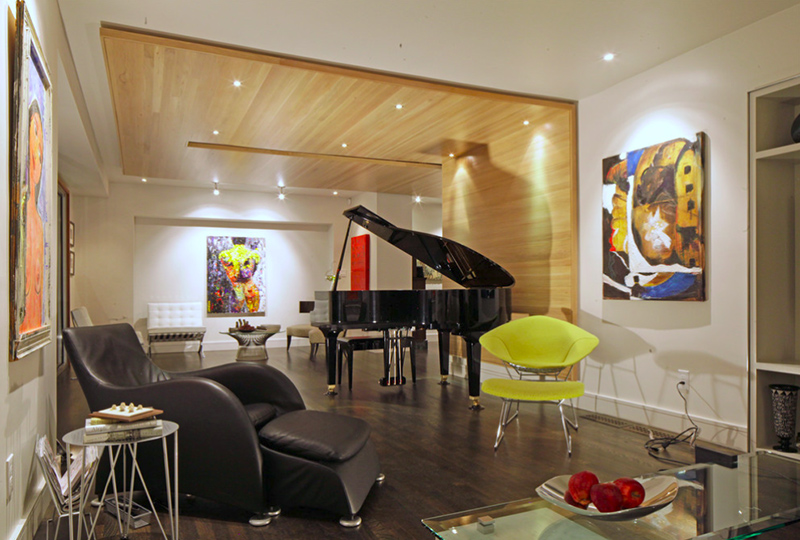 This artistic space is a haven for people who just want to sit back and relax after a full day at work or school. The colors seen in the paintings and color choices for furniture and decor are sleek and truly classic.
6. Herson project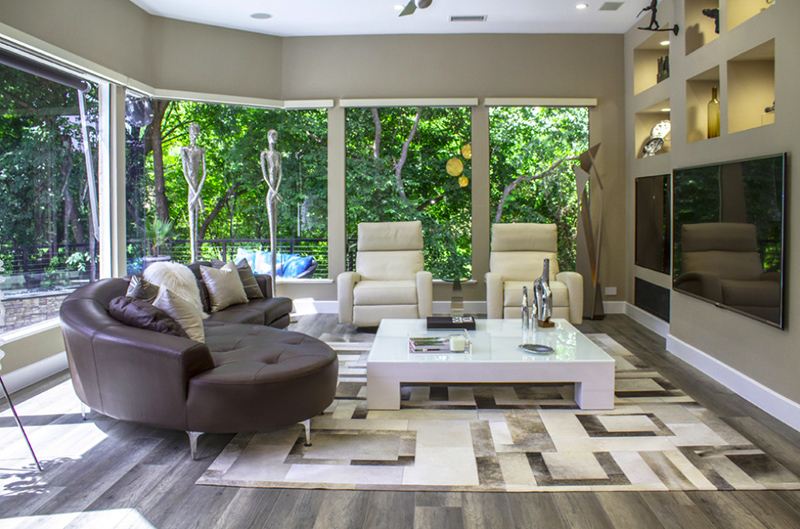 A beautiful amount of contrast is seen in this lovely living room. I personally like the section with a clean edge at one end and a rounded one at the other. Cream recliners on the other side of the room are somehow similar to the massage chairs you might normally see in malls.
7. Possum Trav Residence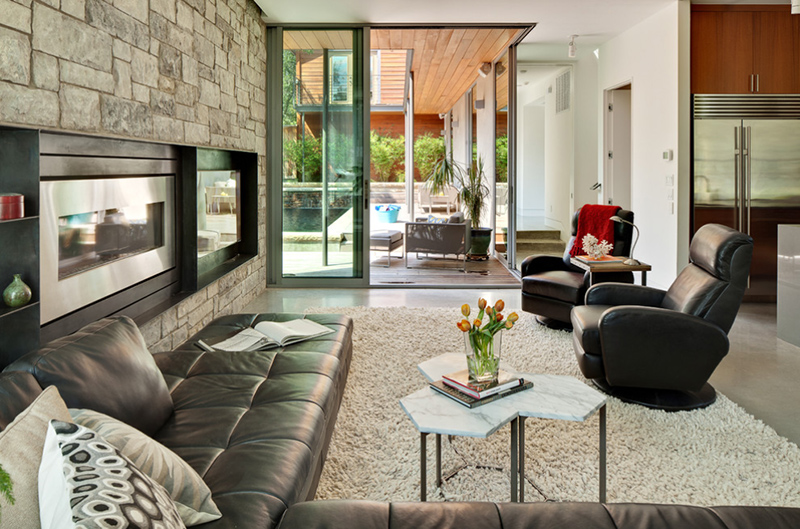 An elegant and classic living room with black furniture and contrasting carpet and pillow colors make this space a modern haven for comfort and relaxation. I like the fact that they used a couple of recliners to compliment the section they chose for this room – it feels like they actually blend well together.
8. Moisture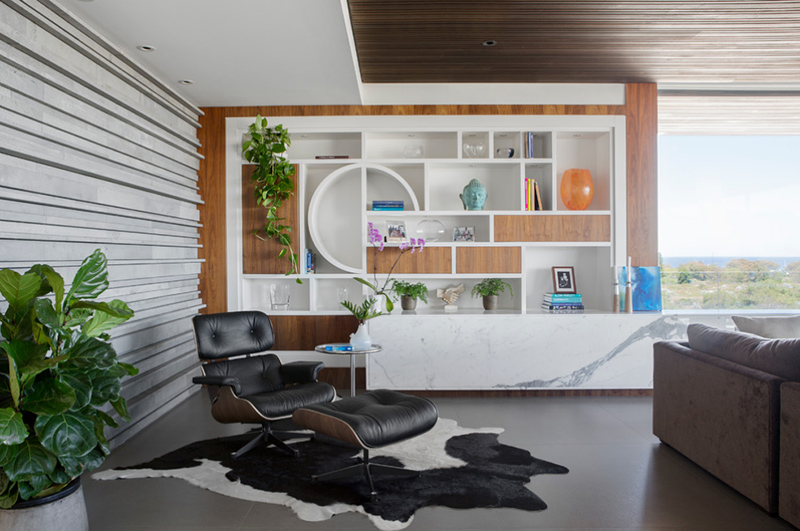 Here is the popular example of a recliner from the middle of the century that you can see a lot on this list. This particular design is a common choice because of how accessible and accessible it is on the market. If you notice, the designs of recliners on the market are not that many.
9. Millennium Tower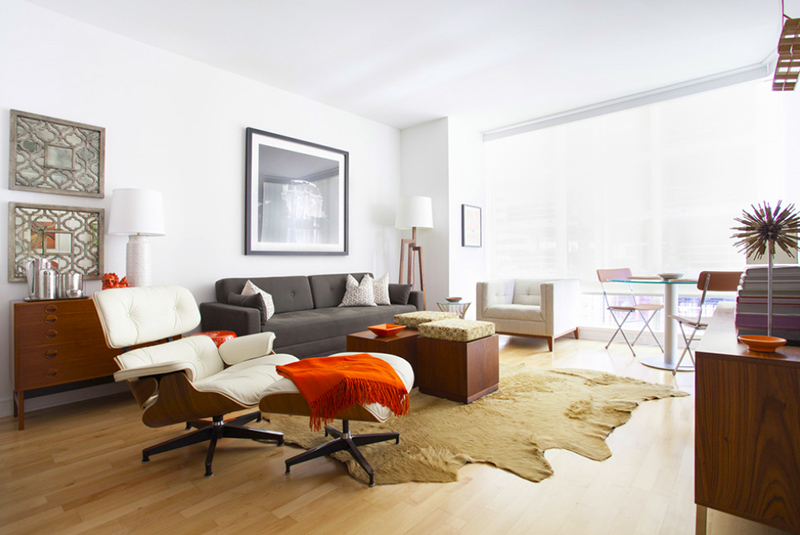 Here is a similar recliner from number 8 on this list. It's in white, but basically the same! In this room, due to the color of the walls and the contrast with the color of the sofa, it makes it a better choice than the brown or black one.
10. Texas Chic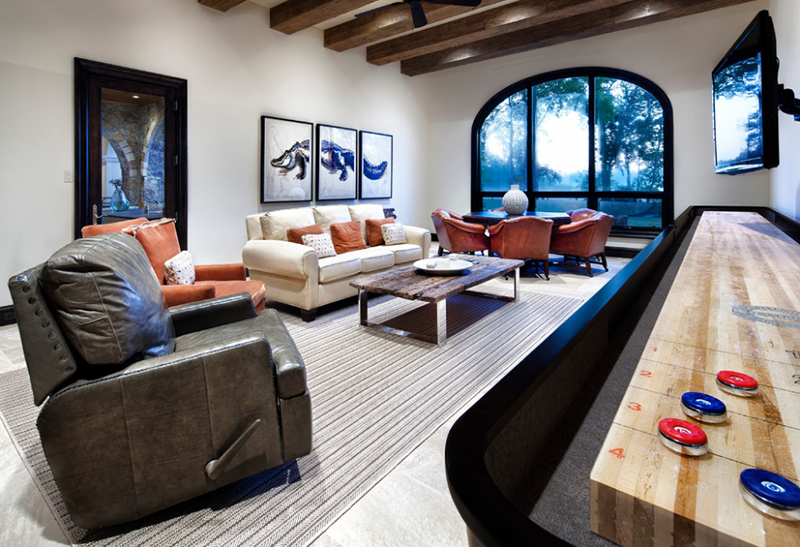 The design of this recliner is quite voluminous. I'm pretty sure it's comfortable and soft to sit on. The goal of making this room so comfortable is achieved to a great extent – enough space for the space, a game table, TV and a large window that allows you to see it outdoors.
11. South Perth Residence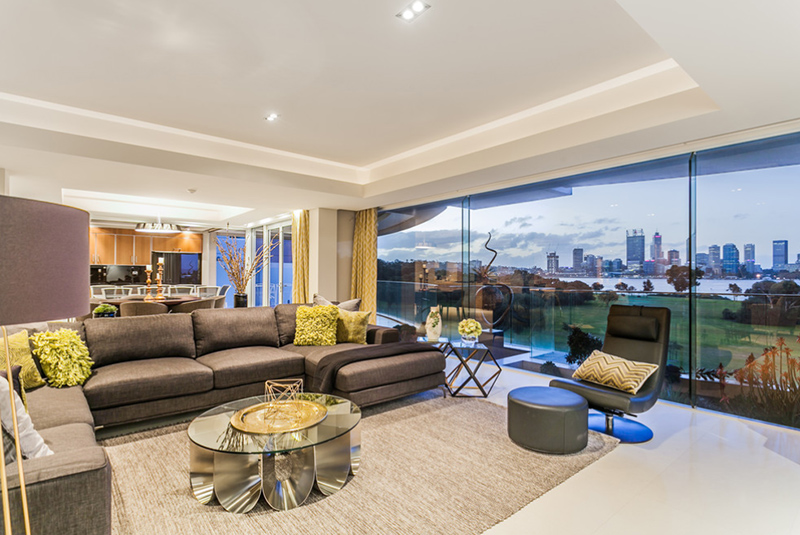 An example of a sophisticated and stylish living space you would like to be in every day – hang out with your family and friends and just talk and drink all day. The furniture seen here is quite neat and good choices to achieve a sophisticated-looking living space. With such a view, it's just smart that the designer actually created a post for a post window!
12. Mount Pleasant Residence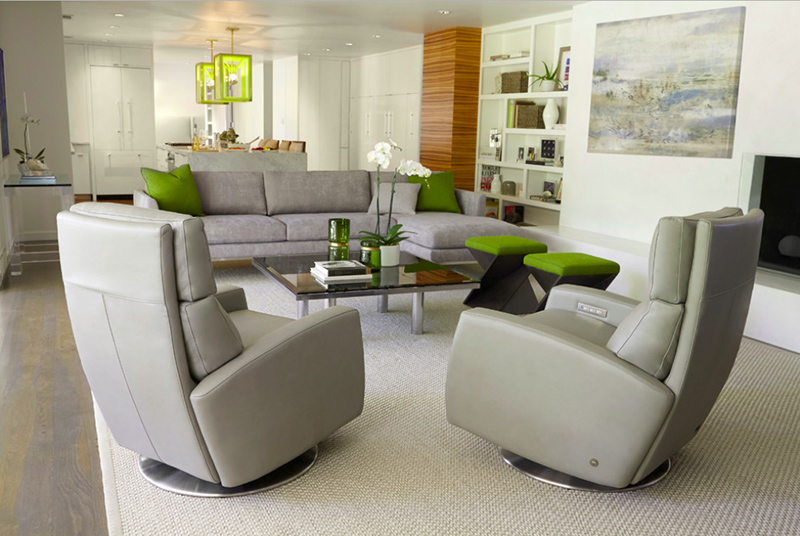 Here is another beautiful living room with a double recliner that perfectly matches the color of the cross section and the rug! As much as most of the furniture and decor here is in gray, beige or white, the addition of green here and there made a big difference to the look and feel of this wonderful Mount Pleasant home.
13. San Francisco Contemporary Residence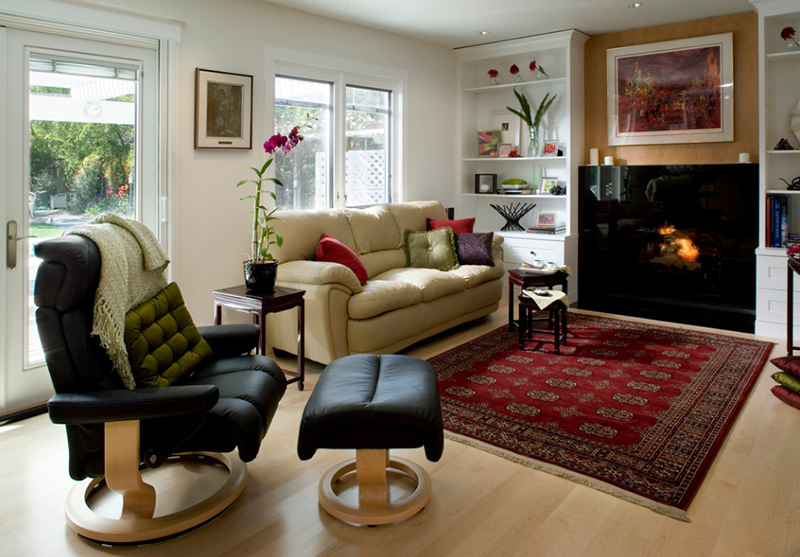 Look at the bulky couch and recliner chosen for this home in San Francisco! Since the living room is small, and possibly the people living in this home are only a few, they chose few but larger pieces of furniture; but looking at these pieces of furniture, you can clearly see that they are soft and really comfortable to sit on.
14. Northumberland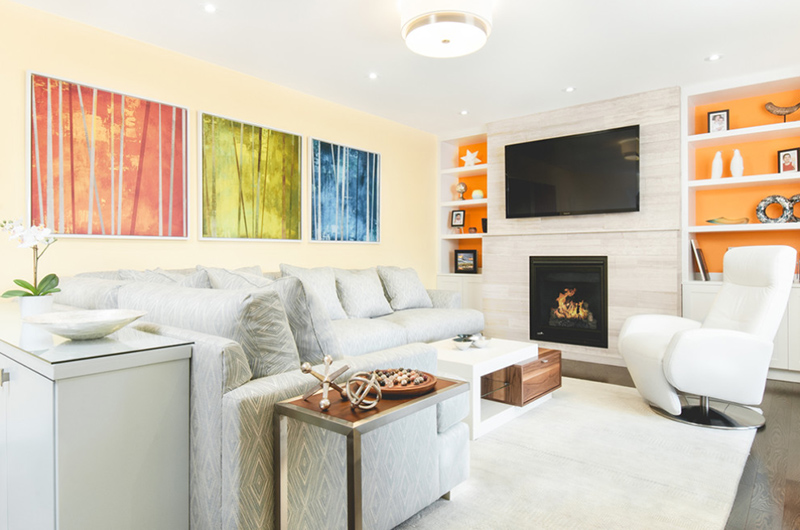 What a beautiful white recliner! This home in Northumberland shows us how we can decorate a small living space with enough space, decoration and function! Although some living areas do not necessarily add a television, this space certainly added one and strategically placed the section for the people to enjoy the television.
15. Watermans Bay Beach Shack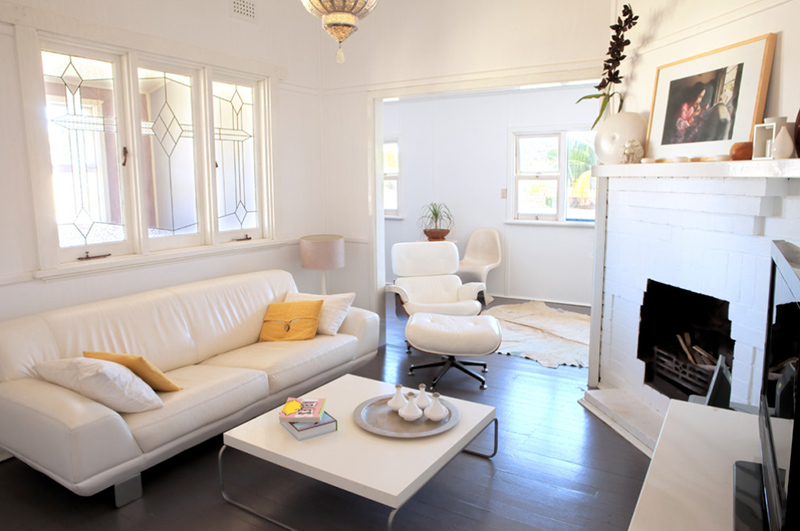 Twinkle and Whistle makes us want to call them and ask them where they have the furniture and decorations in this cute living space. Although a space this white would somehow be a threat to someone's well – being, it certainly looks really good to live in.
16. Scandinavian home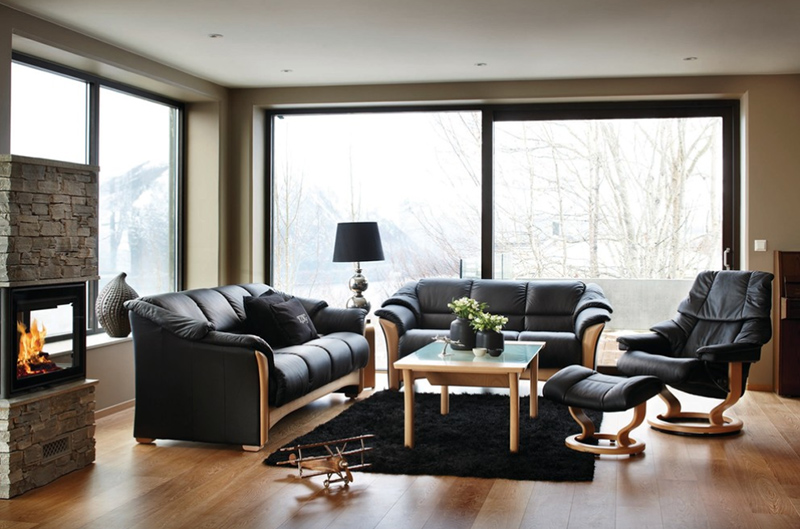 This is a living room where a set of furniture was used to decorate the entire room. From the material and the look of it, the sofas and the recliner and even the coffee table look like it came with them! The color combination of this living room is certainly manly but still casual and really comfortable.
17. Apartment in Gloucester Road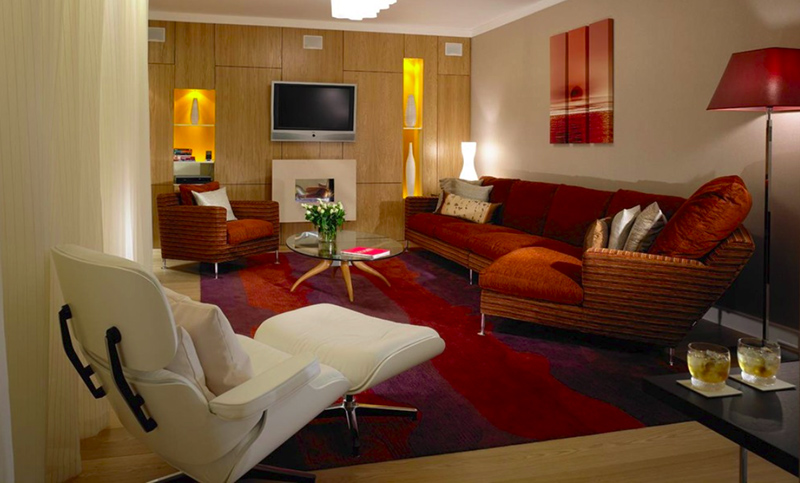 This beautiful white recliner definitely stands out in this warm room! All the reds, oranges and browns in here make this white recliner a real talk show! I'm not sure about you, but I think I will not use this recliner just because I would be afraid of getting dirty.
18. California Contemporary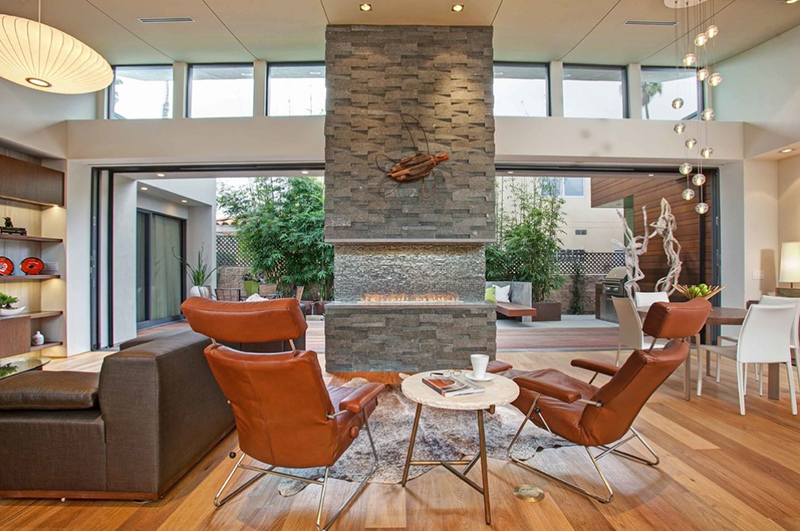 This pair of recliners is definitely a sweet place to sit and read. These recliners look out over a campfire and look really charming. If you notice, this house is actually really big and adding tons of seating is key, especially when you have a lot of people coming across a lot!
19. Bellevue Modern Farmhouse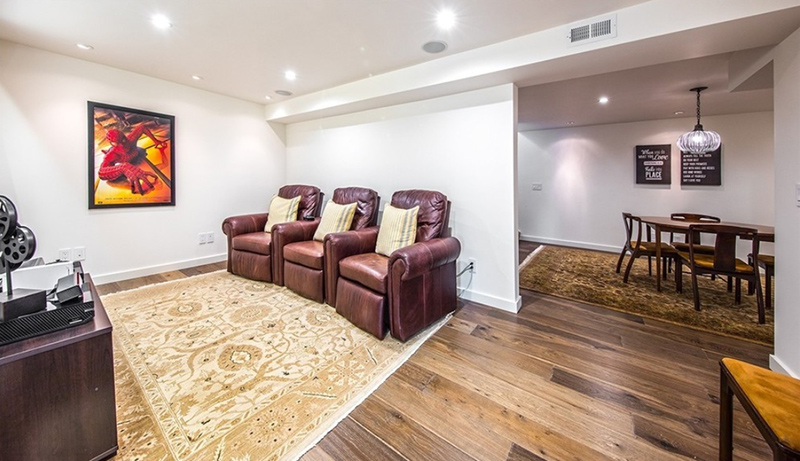 This area of ​​the house certainly looks like a movie area. I'm not quite sure why this is not an enclosed area, but I think adding recliners to a movie area is the best choice if you really want the perfect atmosphere for rest and relaxation.
20. Laguna Beach Custom Home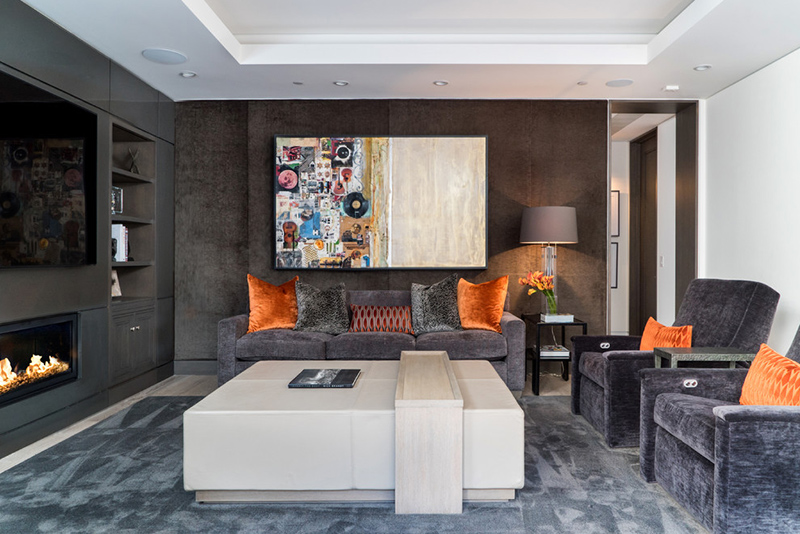 This last living room that we have on this list is a bit modern but really masculine. I like the velvety finish of the sofa and the recliners and the fact that they matched it with orange throws.
All in all, I think this list is more than just recliners that were added to the space – it's more of the story of who would use these chairs while at home! It is quite intriguing to imagine that living rooms with two recliners would be used by the parents in the house, and if it is just a single recliner, it would probably be used by the father. If you want to check out more living areas, check out the 20 neutral tinted leather furniture and choose the best leather furniture for your homes!