Scandinavian design is one of the homeowners 'and designers' favorites because of its beauty, simplicity and usability. You can see that the style of Scandinavian homes is centered on clean lines and functionality. The overall look is just flawless and elegant. We have previously shown some Scandinavian spaces, but it seems we can not get enough of this look. With that, we compiled a new list for you of living rooms with this theme, but this time the rooms used some pastel colors in them. With the combination of pastels and the Scandinavian design, the overall look of the living area is very impressive.
There are several factors to consider when designing a home with a Scandinavian theme. Apart from the clean lines, the use of light is important.
Scandinavian spaces are bright and it usually uses earthy muted colors and minimal decoration. But it does not spoil the look if you try to add some colors to it. For the most part, interior designers choose to use pastels instead of the bold colors to maintain the simplicity of the space. Although pastels are just light, it can give a sweet and warm appeal to a home.
Let's look at the living rooms below.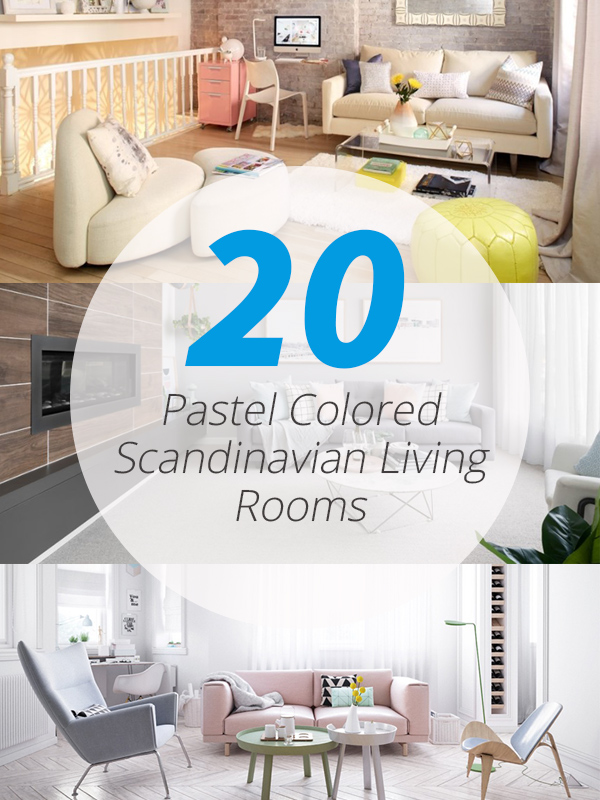 1. 60 sqm Scandinavian interior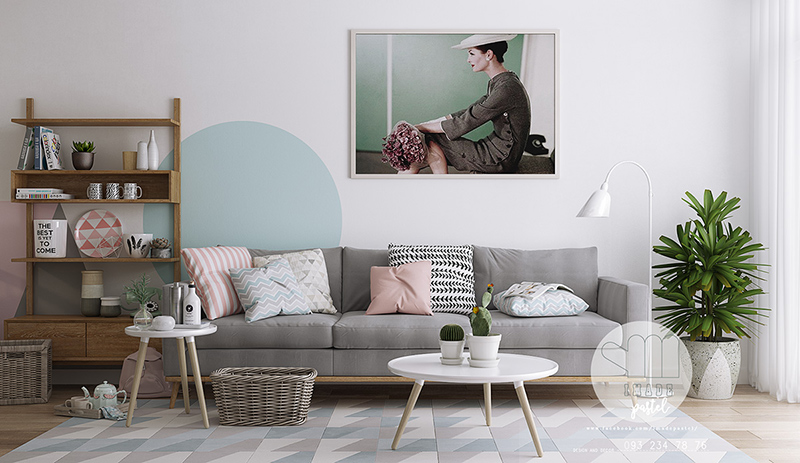 This sticker-filled Scandinavian interior uses splashes of pink baby, soft teal, gray and white. Each colored element and the patterns in it surprise the eye. Simple Scandinavian furniture is also used here, while hints of green are added with the two mini cacti and a potted plant-like nature.
Scandinavian living room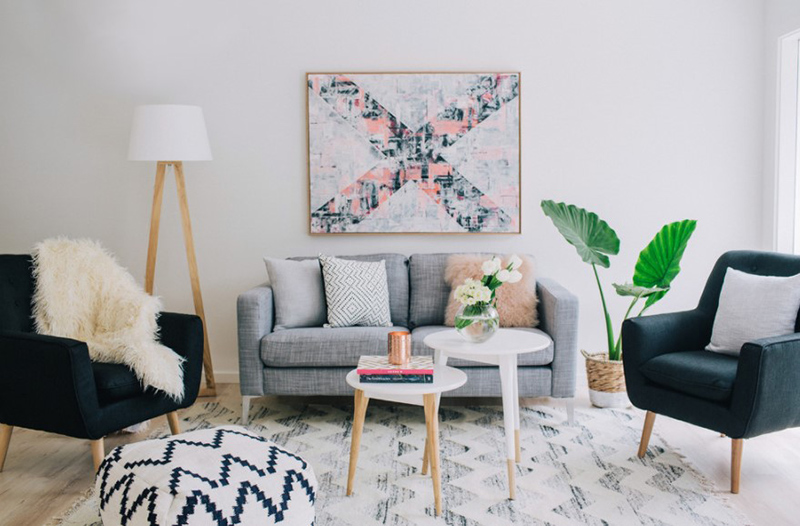 Apart from the neutral tones in this living room, the patterns in it are also very attractive as those from the rug and wall decor. It is amazing that the designers managed to unleash their passion for pastels and patterns for this space.
Triplex apartment in the Upper West Side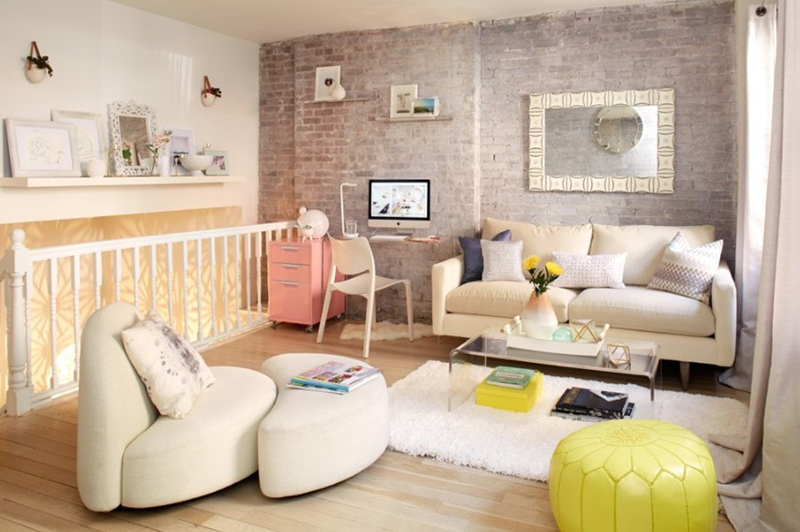 The different shapes and forms of the furniture in this living room create a unique appeal to the living room. Surely your eyes are drawn to the pops light blue, turquoise, pink and red.
4. The home of Romy and Ilya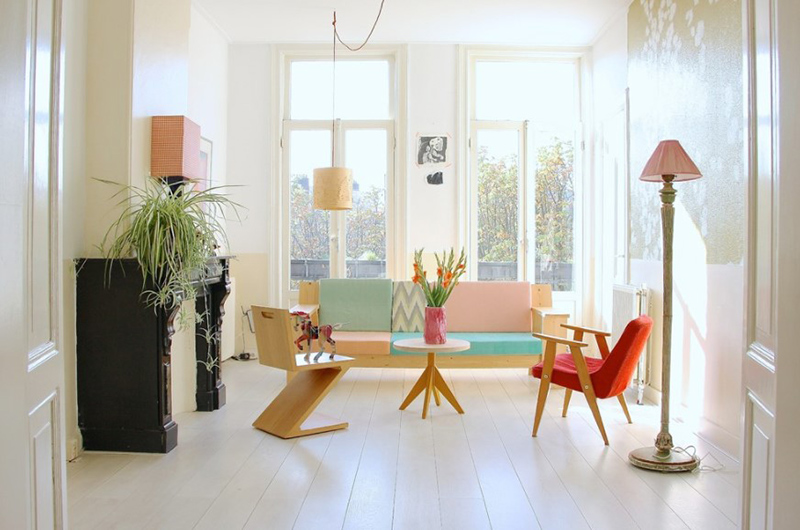 When you balance pastels with lots of white space, you get a great living room like this. Although a number of shades are used here, it looks calm due to the light wood furniture and the white paint.
5. Top Paddock Residence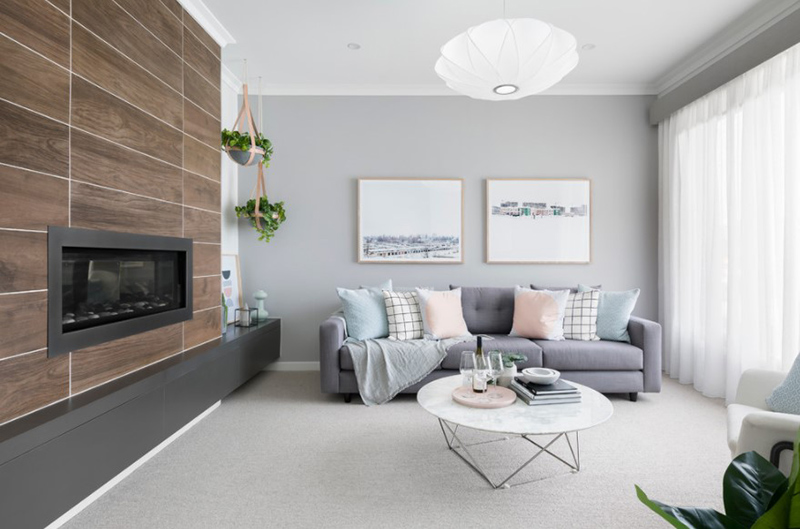 I know you agree with me that pastel pillows look great with the gray sofa and floors. This is similar to an adult way of using pastels.
Living room Scandinavian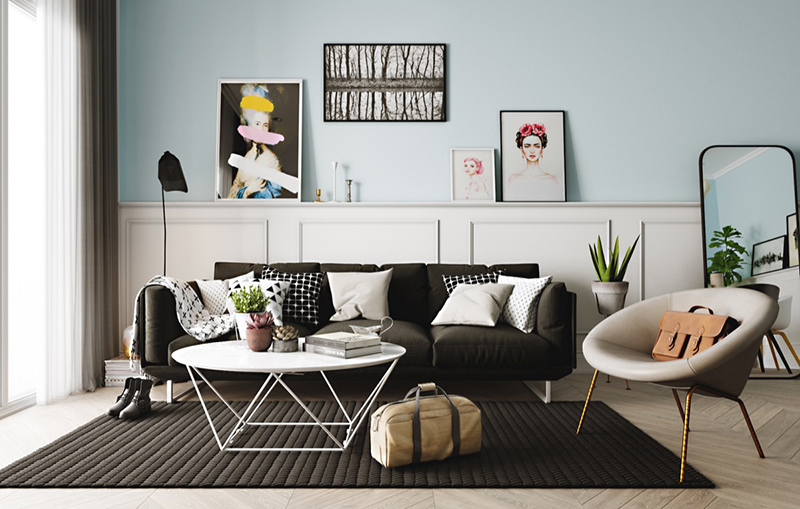 This pastel facilities offer a mix of colored walls and more muted features. The paintings bring a creative appeal to the living room.
7. Loft Olivedalsgatan Gothenburg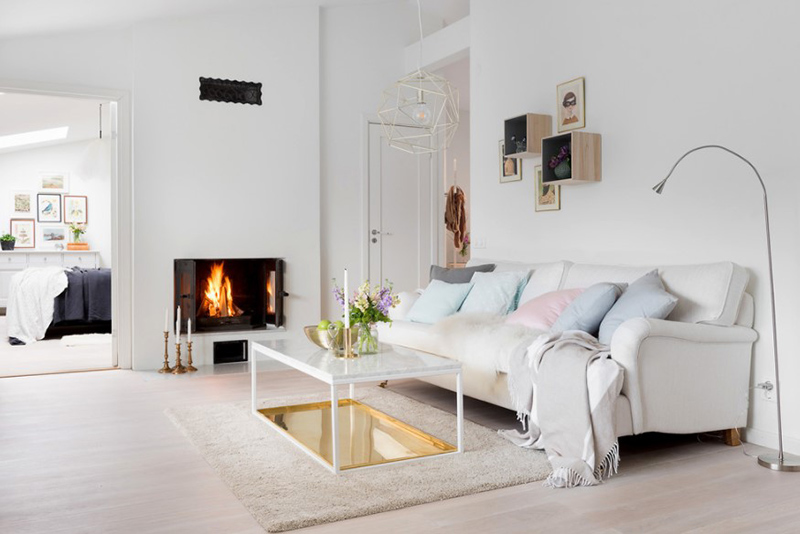 Is not it a nice simple living room with white walls, light wood floors and a standard fireplace that brings warmth to the area? Also note the pastel colored throw pillows on the white sofa.
8. Loft SW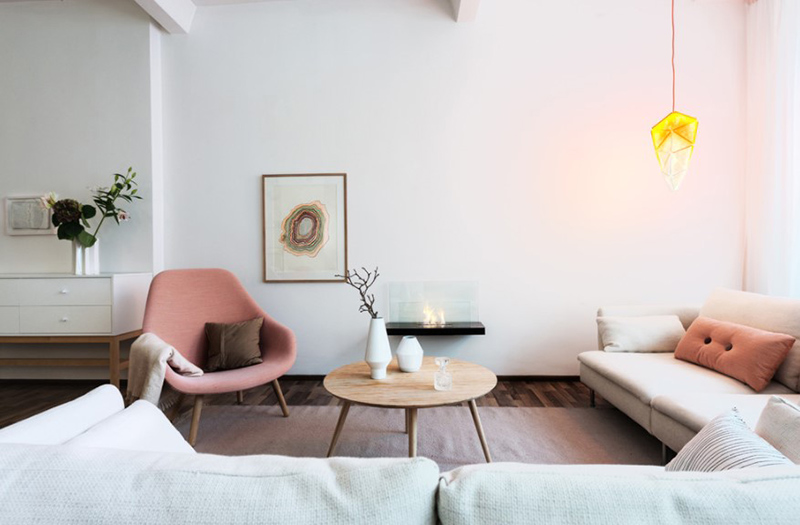 This medium-sized Scandinavian formal loft-style living room with white walls and dark hardwood floors looks really relaxing!
9. Antoni Maura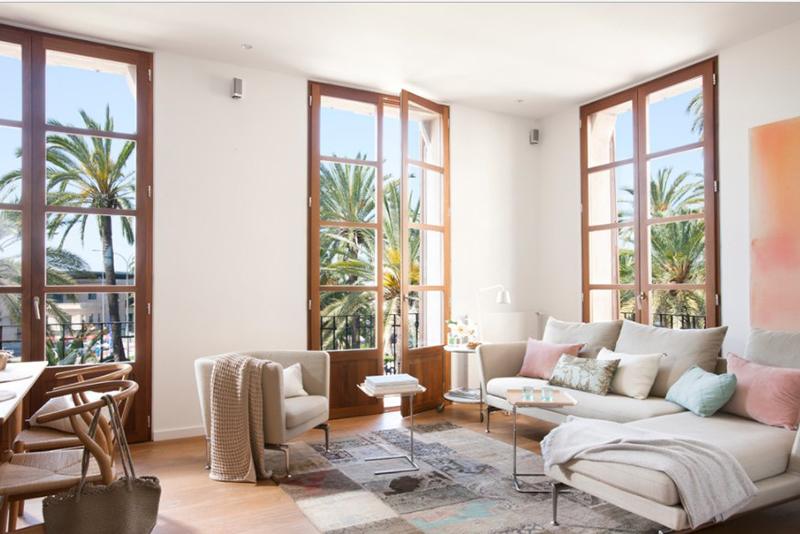 At first glance you would get the tropical feel of this space due to the sight of palm trees outside the house with a small balcony. But if you look into the living room, you will undoubtedly get the Scandinavian feel in it.
10. Living room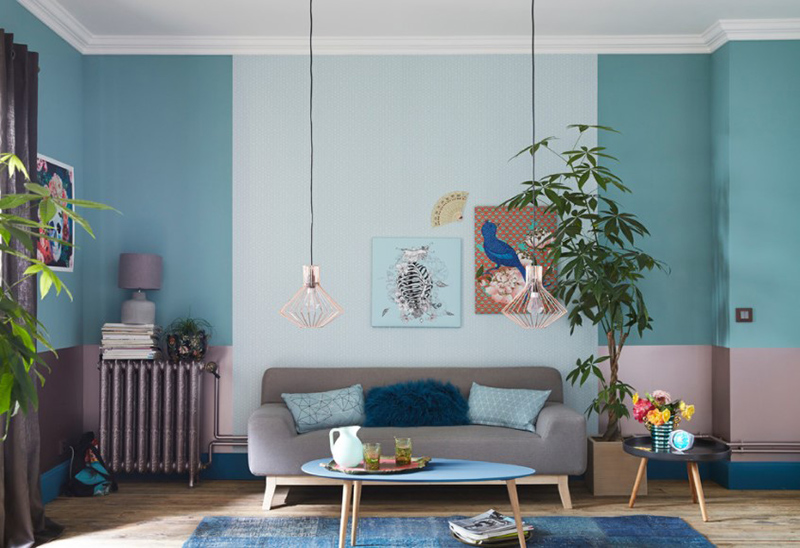 The color green is used here in different tones that unite the living room. Also note what they did against the wall, which made the room unique.
11. Pastel room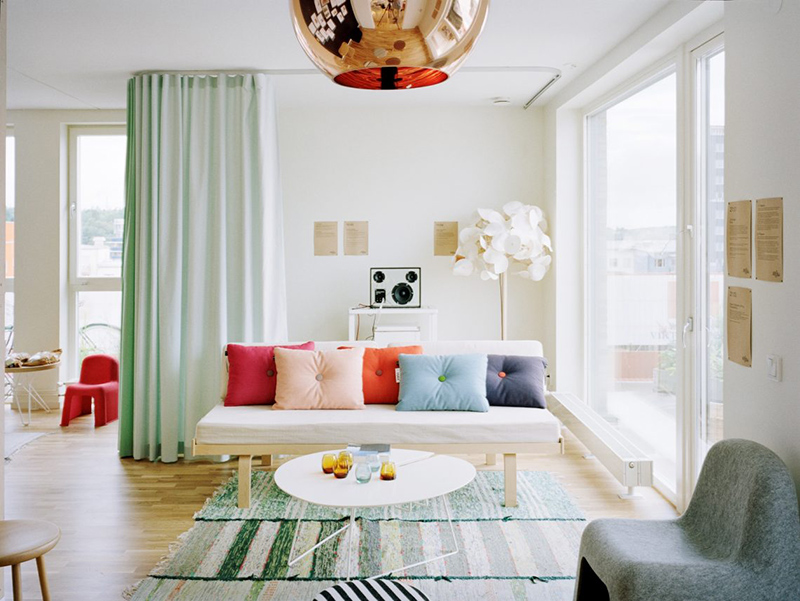 Although throw pillows on the white sofa are not all pastel colored, the white wall, the sleek furniture and the green curtains balance the strong colors.
12. Victor Wharf – Private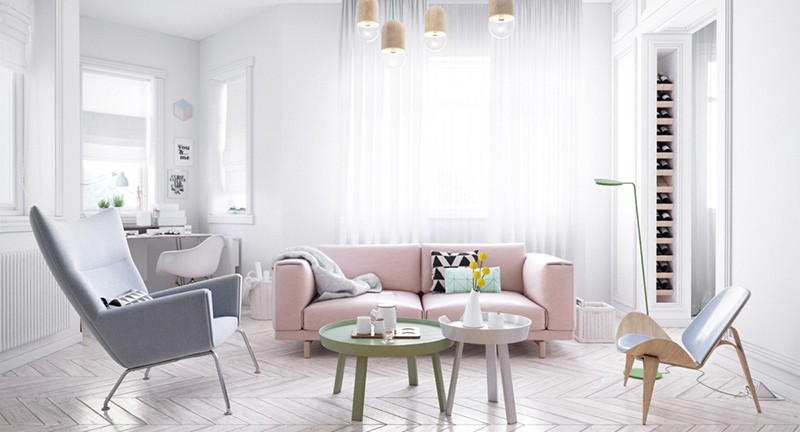 This bright, bright and dreamy living room has a pink triple. And a soft gray wingback and purple recliner. Pendant lights in wood and glass are interesting room elements.
13. Nordic pastels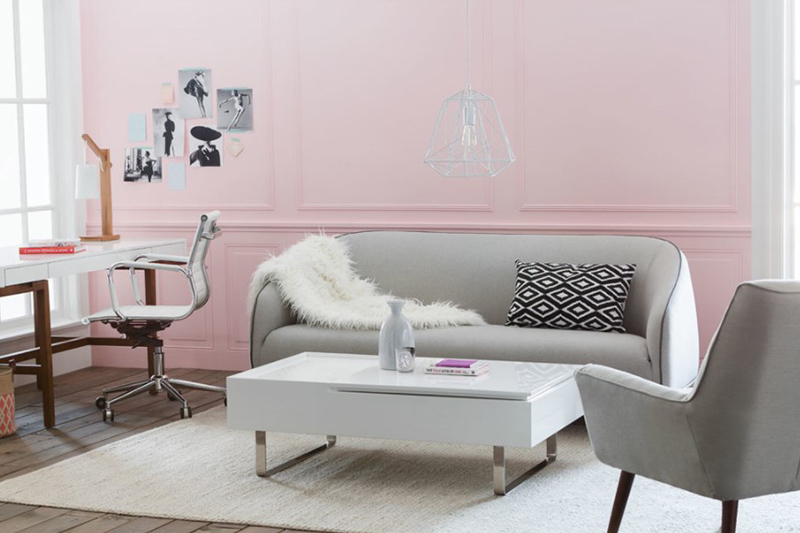 The black, white and gray color palette in this living room is highlighted due to the pink wall color.
14. Apartment in the neighborhood Serrano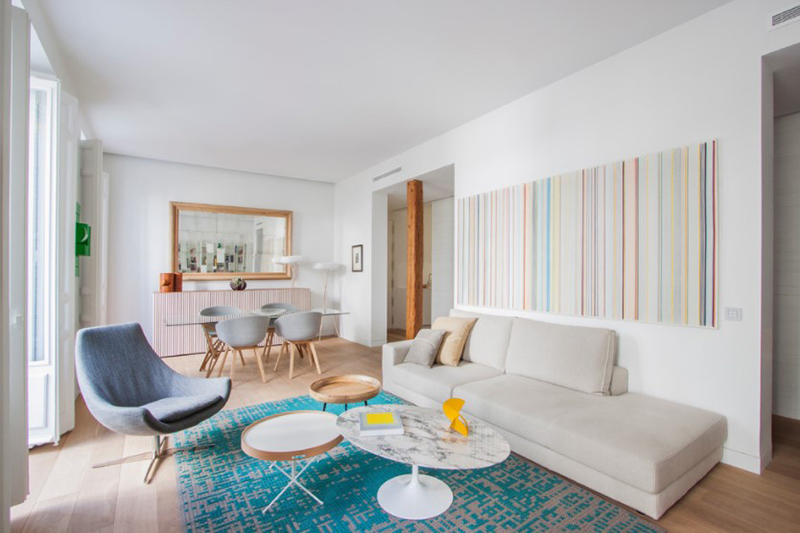 This house has a small space, but its colors and its layout made it look relaxing. The striped wall art added color and style to the living room. It's so nice, even the chair in the living room fits well together.
15. Linne´staden, Rosengatan 7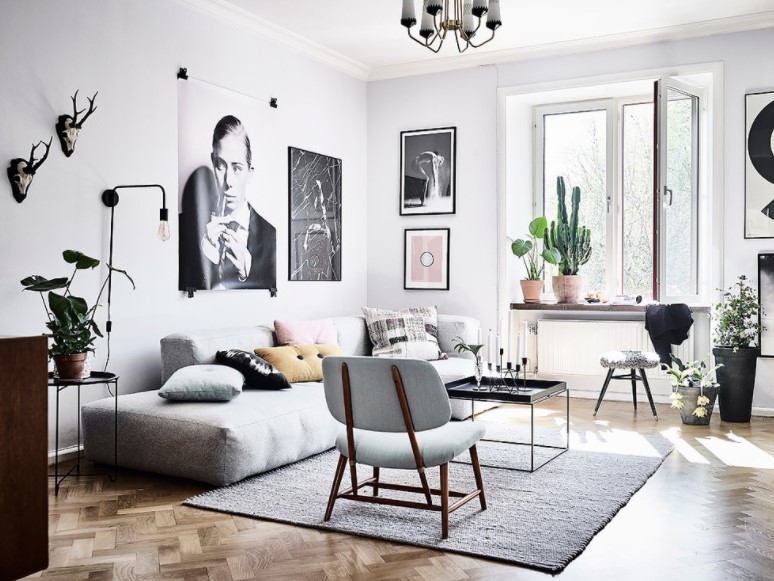 This may be small and quaint, but it certainly serves its purpose of relaxation. What pulls this look together is the use of black, white and gray colors, while adding some pastel pillows and pink artwork. Another thing that made it stand out is the foliage green in it.
16. Diagonal mar project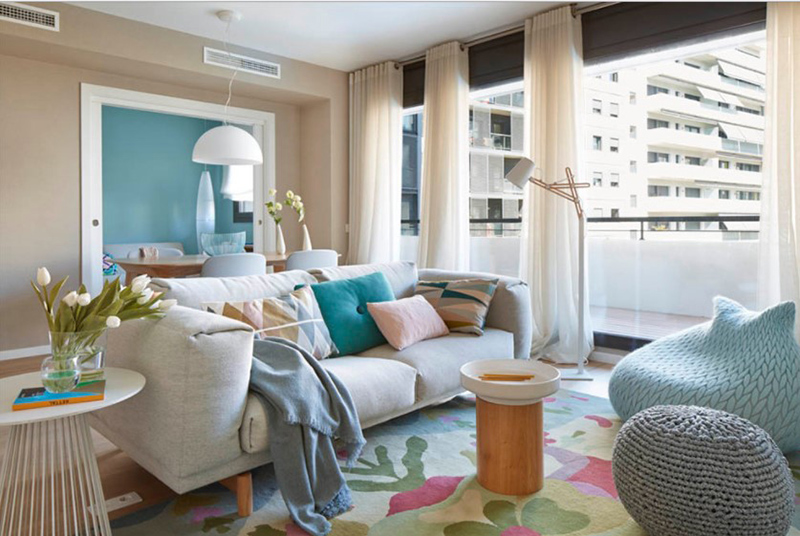 This living area appears to be in a condominium, but even with the urban setting, one can still achieve a Scandinavian interior. The natural light that enters the home adds more appeal to it, while the patterns make it look more exciting.
17. Pacific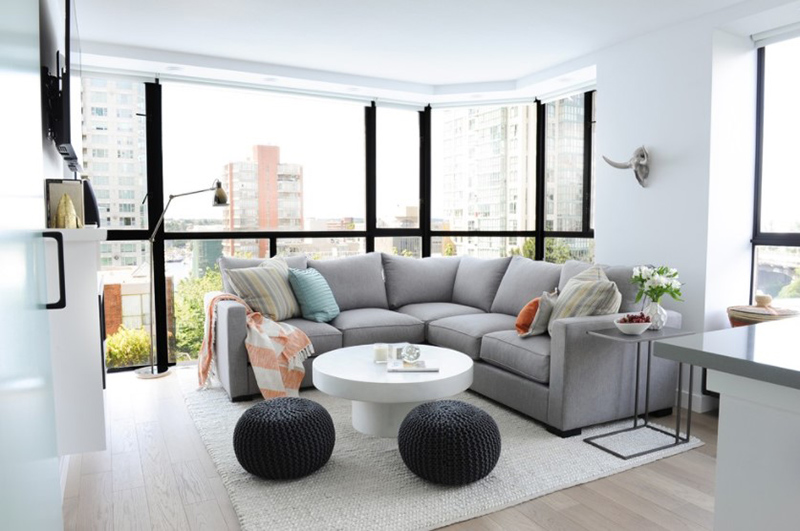 The color palette in this living room keeps everything light and bright, but a few black accents were added to bring contrast and highlight design features.
18. Loft in Bagnolet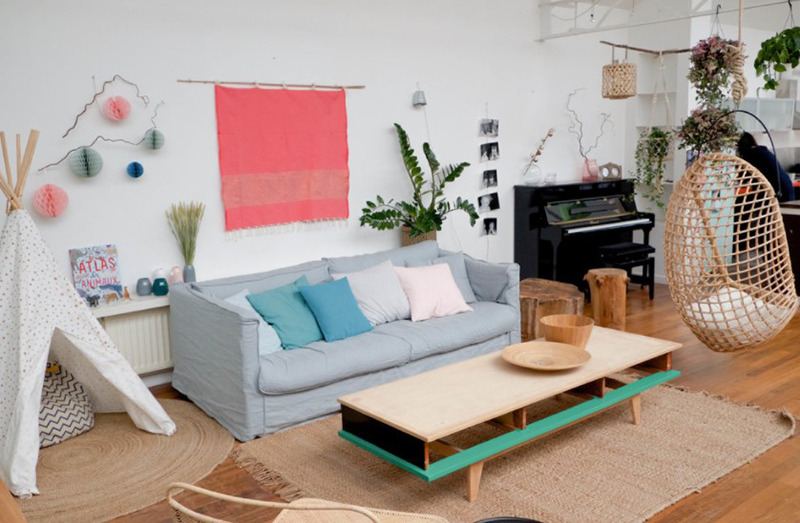 A large Scandinavian open concept for a living room with music area. Its decor gives the room more life with white walls and hardwood floors in a medium color tone.
19. J + A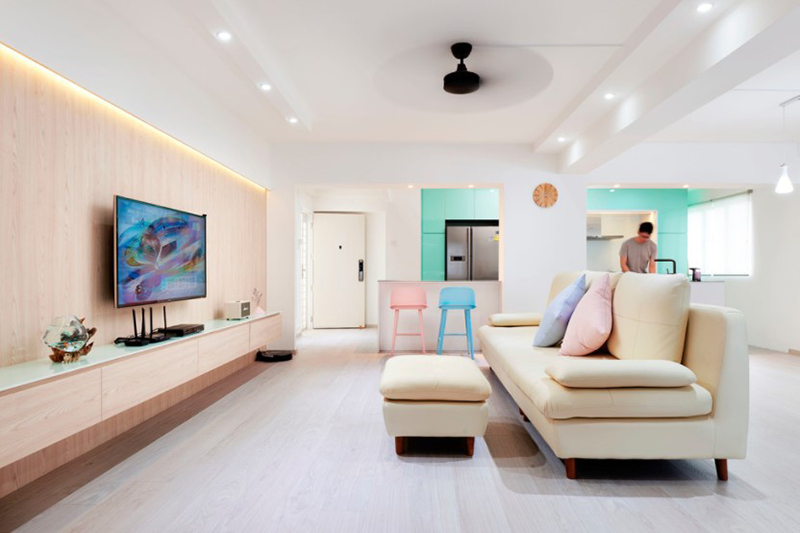 If you want something a little modern but still Scandinavian, this is the living room for you. And what added its appeal is the use of pastel colors not only in the living room but also in the kitchen.
20. Get inspired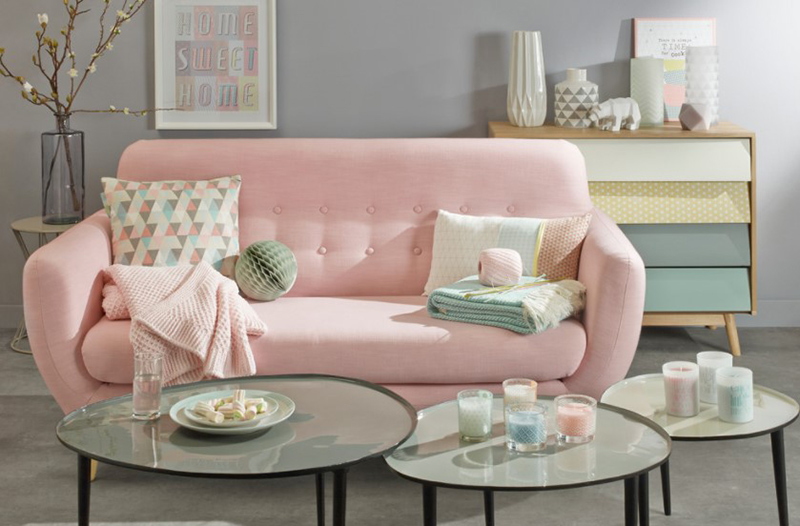 Do not you just love the pink and mint green colors in this living room? Just looking at it makes me jump into the picture and get on the couch! Apart from the pillows, the console cabinet at the back is very beautiful! This space certainly gives us many ideas for DIY.
Anyone can actually fall in love with this kind of interior, especially because it used pastel colors! I know you agree with me that these living rooms are very beautiful and well designed. Apart from the colors, the choice of furniture and its layout also looks really nice. So if you are just planning to decorate your interior, why not consider a Scandinavian design? It will definitely give you a relaxing environment that is totally Instagram-worthy!