2021-02-11 17:55:29

Amazon's voice assistant can provide very smart help when responding through a Ring Video Doorbell Pro. Alexa can now answer the door with a greeting, send instructions for parcel deliveries and also take a message if anyone chooses.
The feature is part of a new update to Ring that is included in their smart answers that expands the way the smart doorbell can interact with visitors or even alarms with pre-recorded answers or actions.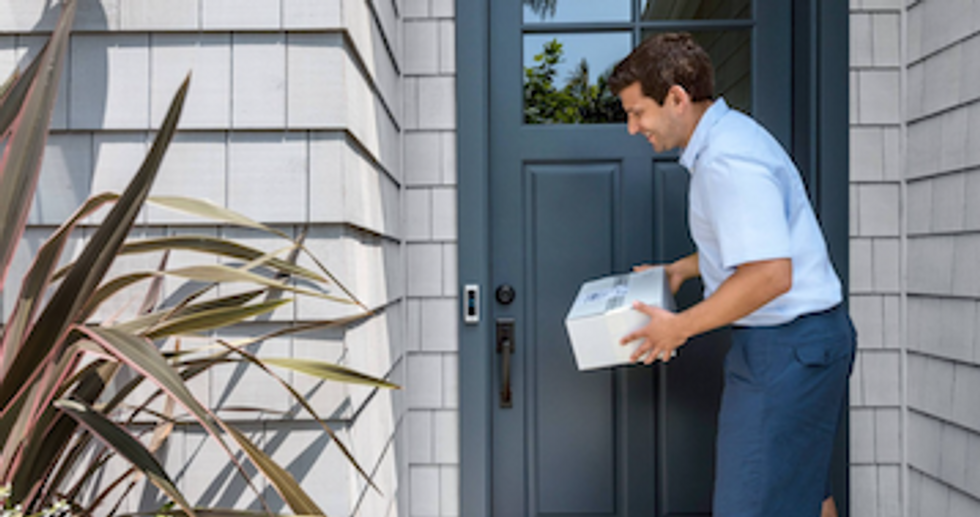 Amazon's voice assistant can ask questions and give directionsRing
The new Alexa Greetings feature works by popping up to listen for keywords in what someone is saying and then asking additional questions. For example, when someone presses the Ring Video Doorbell, the smart assistant will greet that person by saying, "Hi this is Alexa, may I know the purpose of your visit?"
Depending on how someone answers, additional instructions or settings are said aloud by the voice assistant. These may include:
"Do you want to leave a message?"
"What's your message?
"What's your name and phone number?"
"Do the packages require a signature?"
"Thanks for stopping by."
Alexa may also provide personal information that Ring Video Doorbell owners can tailor to their needs, such as asking a delivery person to leave packages on the front porch or at a back door.
If someone leaves a message, it can be viewed in the Calls app under Event History. Messages are also saved not only as audio recordings but also in video and can be viewed later by anyone through the Call app.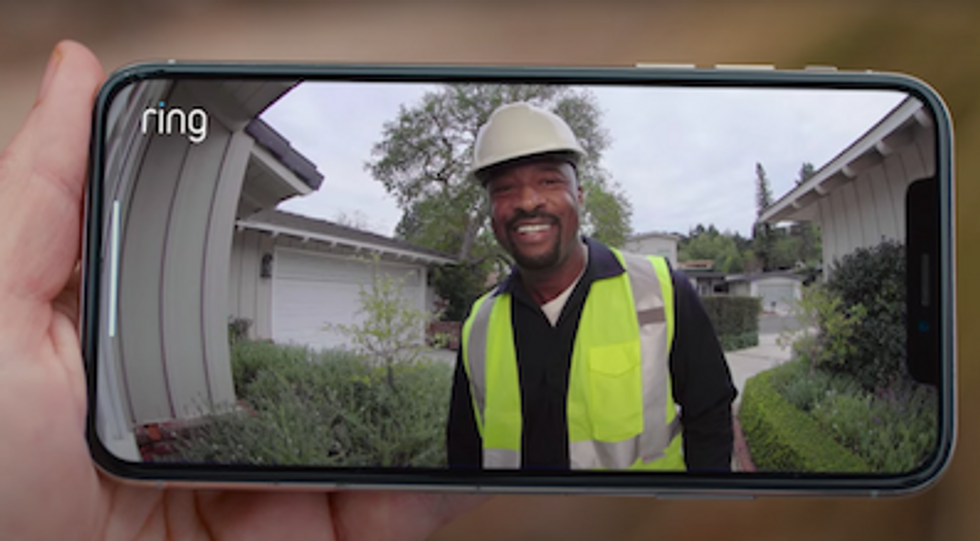 Left video messages can be viewed in the Call appRing
Ring has added some high profile link ups to not only its video doorbells but also to its app. In early February 2021, Ring announced a new partnership with Lennar, where smart devices installed in new homes built by the developer will be able to be operated within the Ring app. This feature is already available to existing Ring users. But Ring, owned by Amazon, certainly seems to encourage people to use the device's app as a central controller for their smart home, whether it includes running smart products inside the home or managing needs outside.
The new feature works for those who are Ring Protect subscribers, which is a service that adds video recording to the Ring device for an additional monthly or annual fee. If someone is a Ring Protect subscriber, you can configure this new feature here:
In the Ring app, click on the Smart Responses tab
Enable Alexa Greetings
You can choose some customizations now, including how long you want Alexa to wait before it responds. You can also add where parcel deliveries should be left, as Alexa reads with her voice.
Ring Protect subscribers can add this feature now, as long as they have purchased a Ring Video Doorbell Pro after 2017.
.
[rule_{ruleNumber}_plain]
Lauren Barack