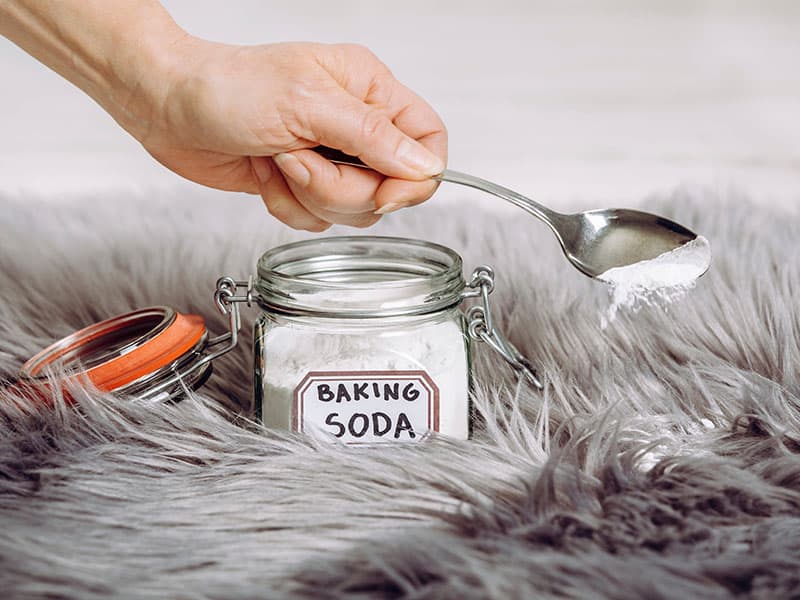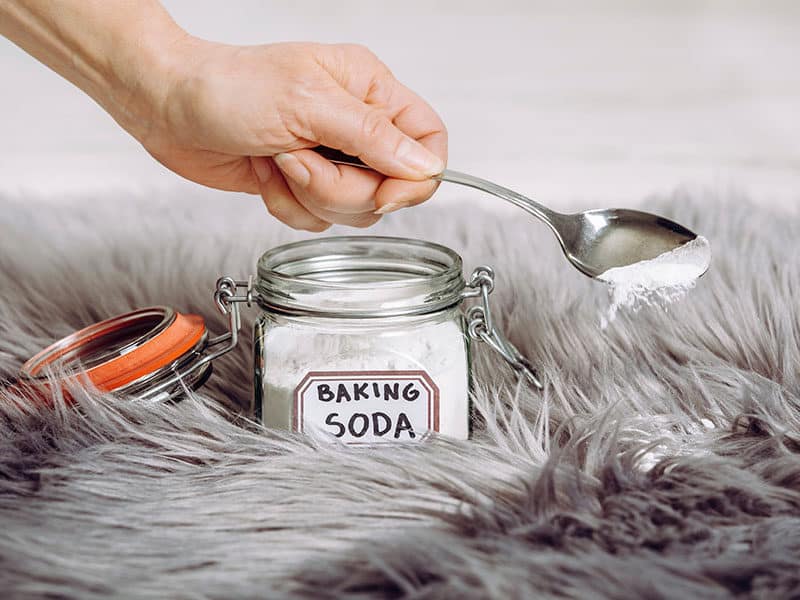 If you are wondering what baking soda can do for your lovely rug, then this guide to baking soda cleaning guide is for you. This regular cleaner can help freshen up your rug.
It is also excellent for neutralizing odors and removing stains with ease. The best part? It is budget friendly and environmentally friendly. You can use it in a machine or just sprinkle on the floor.
In today's article I will teach you everything you need to know about baking soda and outline stain removal methods that include this substance. That said, let's get to work and take care of your rug.
Is baking powder good for cleaning carpets?
Absolutely! Baking soda is excellent for cleaning carpets. It is a great addition to your cleaning routine. If you are looking for a natural product to lift various blemishes, deodorize and refresh the rug and absorb liquids, look no further than baking soda.
Let's watch this video to gather more understandings:
What is the best homemade carpet cleaning solution?
Baking soda is not just one of the household products that you store under your kitchen sink if you need them. On the contrary, it is a great product that can do so much for your home.
You can mix baking soda and vinegar and clean every inch of your home with the mixture. It's so strong. Now let's learn how to remove light stains, stubborn stains and disgusting pet odors.
Method 1: Remove lighter carpet stains
First of all, vacuum your beloved rug with a vacuum cleaner of your choice. I'm a big fan of famous vacuum cleaner brands because you can not go wrong with their vacuum cleaners.
Remove as much dirt as possible. Otherwise, you will face a muddy blanket when applying wet solutions. Just do a quick but thorough cleaning before applying either a DIY or carpet cleaner spray.
Sprinkle baking soda directly on the stains. Cover the entire area and distribute it evenly. Then push baking soda into the deepest fibers of the rug with a brush, but gently to prevent damage.
If you have a softer rug, use an old shirt or sock that you no longer need for scrubbing. When you do this, baking soda can clump together. Thus, massage everything evenly and let it sit overnight.
Finally, vacuum your rug to remove all baking soda. Work in sections so you can clean all parts of the carpet thoroughly. Once your stain is gone, you are left with the smell. I also have a solution to that. However, I will share it when I finish removing hard stains, so do not leave this page.
Method 2: Remove stubborn stains
Before applying baking soda, wash the irritating stubborn stains with carpet shampoo or commercial carpet cleaner. If you do not have any of them, use a homemade carpet cleaner.
When finished, wait for the rug to dry before applying baking soda. You will notice a difference in the color of the stains. They get lighter. Repeat the process if necessary.
When you are done with carpet shampoo or carpet cleaner, sprinkle a little baking powder over the stains. Make sure there are no lumps. Let it sit overnight. To neutralize the odor, apply about ten drops of your favorite essential oil to the baking soda's cleaning solution.
Finally, vacuum your rug again to get rid of the baking powder. If you can still see the stains, apply baking soda and vinegar along with a few drops of essential oil of your choice.
Method 3: Get rid of pet odor
I own two dogs. They are like my children, but God, they smell sometimes. If you're a dog parent like me, you know what I'm talking about. Fortunately, baking soda can help neutralize the odor.
It makes your home smell fresh. Just sprinkle a generous amount of baking soda on the spot in the room often visited by your animals and let it sit for a few hours or overnight.
Then vacuum the whole room. You will immediately notice a change in the air. You can do this as much as you want. The process of removing pet odors and other odors could not be easier.
Let's watch this video to gather more understandings:
Extra tips and tricks
The longer baking powder sits on the stain, the more effective it will be at removing it.
Adding a few drops of your essential oil to your carpet cleaner can help neutralize odors.
Make sure your rug is completely dry because residues of vinegar and moisture can damage your rug.
If using white vinegar, stain between sessions to remove the trapped moisture from the solution.
If you are facing impossible stains, it is better to hire professionals to clean your carpet instead of wasting your time.
Can I put vinegar and baking soda in my carpet cleaner?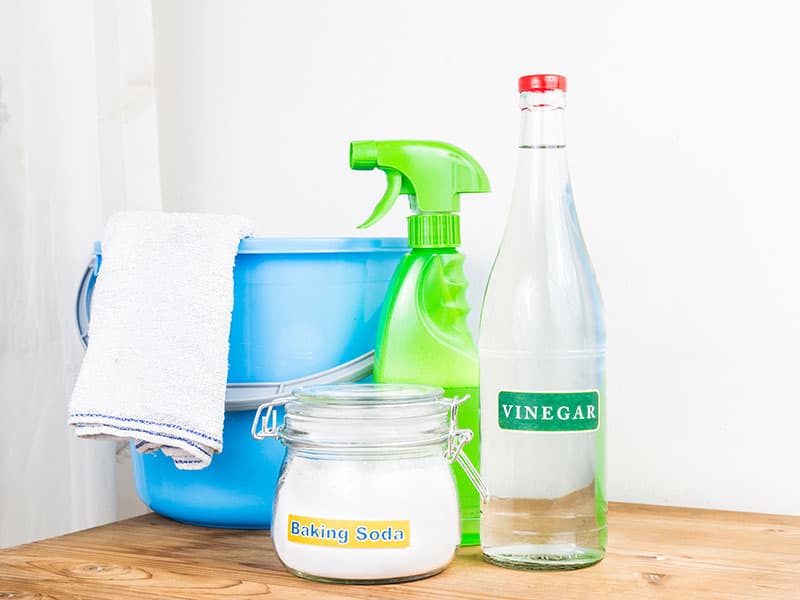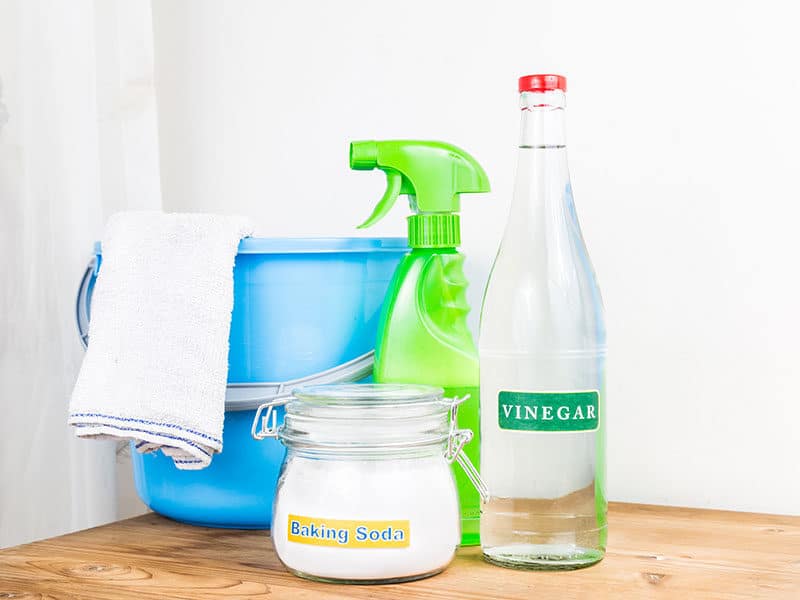 Absolutely! If you want to remove some stains from your rug or just give your rug a full makeover, just sprinkle a small amount of white vinegar and baking soda.
The white vinegar saturates and loosens the stain, while baking powder lifts and neutralizes the bad smell. When baking powder and white vinegar go together, they bubble a little.
Then they clean your carpet like no other cleaning mixture. You can also use baking soda to clean floors. Simply mix it in the water and add liquid detergent to remove grease.
You can place this cleaning mixture in the container of your microfiber mop. And before you even know it, your floors will look and smell good without the use of chemicals.
How long should you leave baking soda on the rug?
You can leave white vinegar and baking soda on your rug for an entire day or overnight, depending on how dirty the rug is. Baking soda and vinegar recipes can do wonders for your home.
Does baking soda kill mold?
Baking soda kills mold. Add water to a spray bottle and apply 3/4 tablespoon baking powder. Shake your bottle until the substance is dissolved. Then spray the mold with the solution. Use a scrubbing brush to lift the mold from the surface. This mixture also prevents the mold from coming back.
Does baking powder fall due?
No, baking soda does not ruin carpets. On the contrary, it refreshes and cleans carpets. You can also use baking soda to neutralize odors in the refrigerator. It is a super versatile cleanser.
The best part? It is safe to use around people and pets. Not only is it good to clean carpets, but it also kills black mold and absorbs all the moisture from your carpet that attracts mold in the first place.
Apply just a quarter of a tablespoon of this magical compound on a spray bottle filled with water. Then shake the bottle until the product is completely dissolved. Apply it on the moldy spot.
Use a brush to scrub the mold from the surface and rinse it with plain water to remove residue. Finally, spray the spot again and let it dry without scrubbing or wiping. This will ruin everything in its path and help prevent the mold from coming back. It is better than most mold and mildew removers.
If you are facing hard black mold, mix one part white vinegar, two parts baking powder and one part water. Stir the ingredients until you get a thick paste. Apply, scrub away and rinse well.
Does baking powder distort your vacuum?
Unfortunately, the miniature size of the baking soda can clog the filters on your vacuum cleaner and damage it over time, especially the engine. For vacuum cleaners in the bag it is the HEPA filter. The mid-range, high-quality vacuum cleaners have removable filters so you can clean them regularly.
Can I suck baking soda with my Dyson?
Yes, but keep in mind that the miniature size of the baking soda can clog the filters on your Dyson vacuum cleaner. If you own a vacuum cleaner with removable filters, clean it after using it on baking soda.
Some brands of machines like Dyson are not easy to clean because you need Torx screwdrivers to remove bolts that hold cyclones. Please read the instructions on how to clean your vacuum cleaner.
Can I pour baking soda on wet carpet?
Yes, baking soda can be applied on a wet blanket. It is perfect for lifting stains and trapped moisture. Just sprinkle a generous amount of baking soda all over your wet blanket. Let it sit for 30 minutes before vacuuming it and enjoy a new and immaculate rug.
What makes baking soda a wet blanket?
Baking soda neutralizes odors, lifts stains and removes trapped moisture. Just sprinkle baking soda over your wet blanket, let it sit overnight, and enjoy a new blanket in the morning.
Can I leave baking soda on my blanket overnight?
Yes, you can sprinkle some baking soda on your rug and let it sit for a few hours or overnight for better results. Baking soda absorbs moisture and "traps" unpleasant odors. The next morning, use a vacuum to get rid of all the baking soda and enjoy a dry, fresh blanket.
Pros and cons of baking soda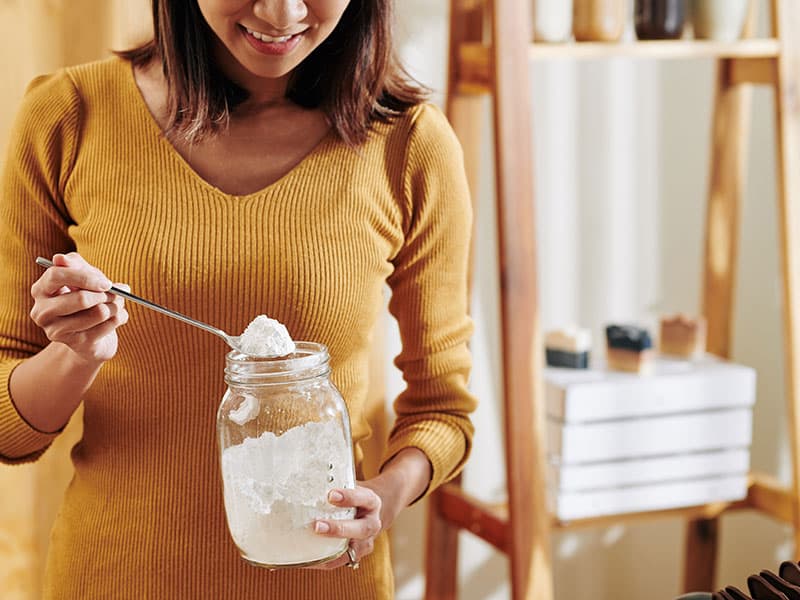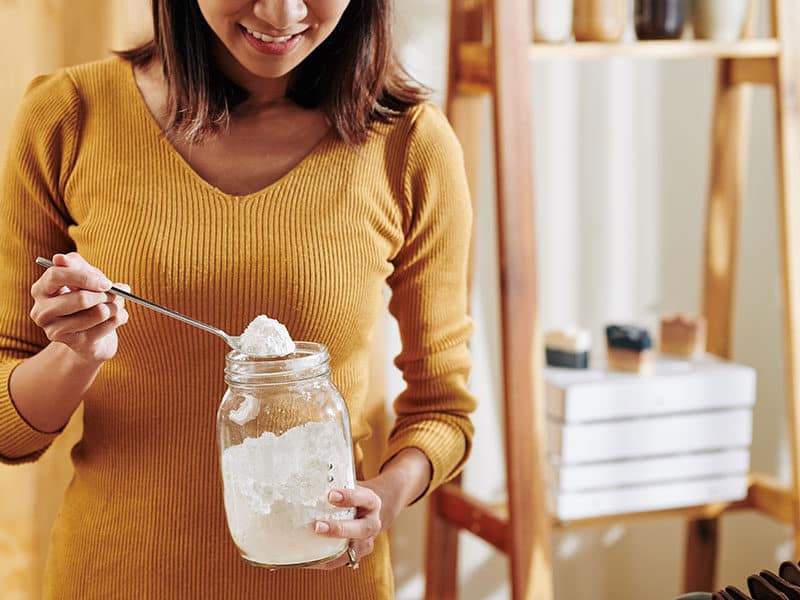 Baking soda is a popular cleanser with many benefits. However, it also has some drawbacks that you will need to keep in mind before including this compound in your home wash recipes.
Advantage:
Baking soda is a super versatile and multifunctional tool that you can use in any room in your home. It is perfect for use in your bathroom, kitchen, laundry, living room and pool. It can cleanse and deodorize your home. The best part? It's budget friendly.
It is a natural cleanser. Thanks to this cleanser, you do not have to expose your loved ones and pets to toxins and harsh chemicals. If you are pregnant, allergic or have skin conditions, you do not need to worry about cleaning with baking soda.
This product is super cheap! You can buy a large bag and it still costs less than other chemical cleaners. It is both very affordable and can perform various tasks.
Cleaning with baking soda does not irritate your skin or eyes, unlike chemical alternatives.
It is the ultimate carpet stain remover. I have used baking powder to remove various stains and have success every single time. You can also use it instead of a commercial deodorizer for carpets and achieve the same or even better results.
Disadvantages:
Baking soda does not lift old stains. If you made a mess a while ago but do not feel like cleaning at the time, baking soda will not always help you remove older stains.
Delicate rugs like silk rugs should not be treated with baking soda. Otherwise, you will end up damaging your most expensive rug. Let professionals take care of it.
If you apply too much baking soda to your carpet, it can end up in your floorboard or holes. This is when things get messy and you will find it difficult for the product from the small areas. To prevent this, use a small amount of baking soda when cleaning it.
The worse the stain looks, the harder it becomes for baking soda to remove. Contact professionals for severe staining. Or buy a professional carpet stain remover.
Baking soda comes to the rescue
Baking soda is the ultimate carpet cleaner and deodorant.
It is one of the greatest household products you can use to clean carpets. Hopefully, this baking powder cleaning method can help you learn more about this cleanser.
If you are wondering what it is about baking soda that makes it special, the answer is simple. It is just a natural, alkaline substance that targets odors and stains, especially if they are new and fresh.
It will not harm your rug. And it is safe to use around children and pets. Have you ever tried cleaning your favorite rug with baking soda? If so, what is your experience?
Share your thoughts in the comments and this article with your friends.