2021-03-05 16:02:05
Alexa and Xbox already have a good relationship, with the voice assistant being able to turn on the games console when requested, launch games, and adjust the volume.
Now, however, Amazon and Microsoft are taking it a step further with a new Alexa app for the Xbox itself. Previously, it was an Xbox skill activated by talking to a nearby Echo smart speaker that did the job.
Read more:
With the new app, which is now rolling out, Xbox gamers can interact with Alexa on the console as if it had become a giant Echo Show smart display.
Once installed, opened, and linked to your Amazon account, you can use the app to interact with Alexa as you normally would with other devices. This means Xbox-specific controls like launching games from your library or playing music, but also brings some smart home control to the console.
For example, you can ask Alexa to view live video feeds from your security cameras connected to Alexa. Just say something like, "Alexa, show me the front door camera" and that feed will appear on the Xbox interface.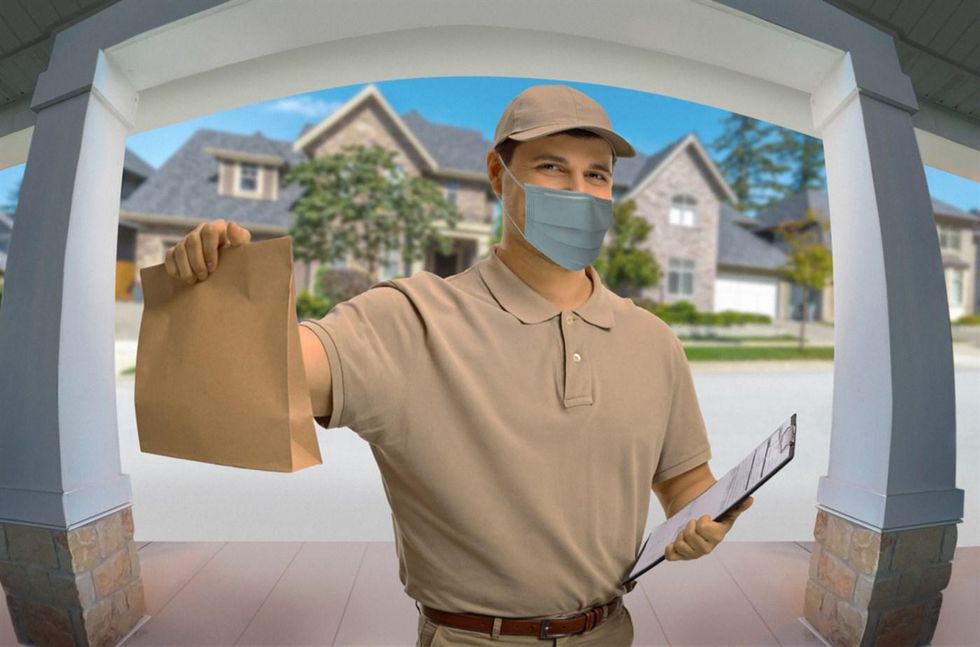 Alexa can now view security camera feeds on an XboxMicrosoft
But remember, since the Xbox doesn't have its own microphone (and your gaming headset mic doesn't count), you need to talk to the Alexa from a nearby speaker or Echo display. .
For example, if you have an echo in the corner of the room you are playing in, you can say, "Alexa turn on the Xbox" and the console will boot. Then if you're playing a game and there's a knock on the door, you can say, "Alexa, show me the front door" and the camera feed will be displayed by your Xbox.
You can also ask Alexa to view new games on Microsoft Game Pass, open Netflix, control content by pausing and playing, record game clips, invite Xbox friends to a game or even view your inbox, your calendar the local weather forecast.
It might seem like a small upgrade, but we love how the two systems are seamlessly integrated to help bring Alexa and Xbox closer together. This will work especially well for those who use an Xbox as their primary media device, with Alexa now controlling the playback of Xbox streaming services, as well as launching games and viewing video feeds from the camera.
The app is currently rolling out to the Microsoft Store and is available for the Xbox One as well as the new Xbox Series S and Series X.
.