2021-03-10 13:50:00
Home audio company Sonos, best known for its Wi-Fi-connected speakers, is getting into the automotive industry thanks to an agreement with Audi.
The company's (and brand's) audio hardware will include firat in the new Q4 E-Tron, a new electric car that has yet to be fully unveiled by Audi. Going on sale later this year, the car was driven in prototype form and its interior was revealed by Audi this week, showing the Sonos audio system for the first time.
Read more:
Protocol was the first to spot the small Sonos logos on the new interior plans of the Q4 E-Tron, and Sonos CEO Patrick Spence later confirmed, "We love getting started with Audi, they are very innovative on this front. and ready to experiment. "
Growing an audio business to include car manufacturers is a clear path, with Bose, JBL, Bowers & Wilkins, Naim, Harman Kardon and Bang & Olufsen examples of companies offering vehicle audio systems. Often times, these branded systems are available as an upgrade over the car's standard unbranded system. It is not yet known whether the Q4 E-Tron will be available with a Sonos sound system at all levels, or whether it will be offered as an option.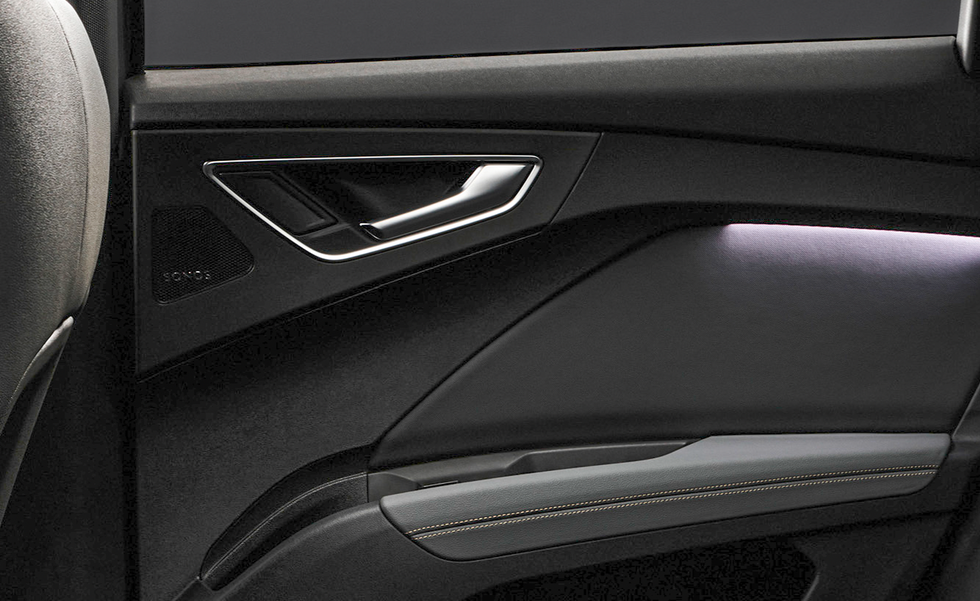 Zooming in on Audi images reveals a Sonos logoAudi
We'll be interested to see what approach Sonos takes here, and whether the system fitted to Audi cars benefits from the company's networking experience.
Sonos also took this week to announce its latest (and cheapest) speaker to date. The Sonos Roam is a compact Bluetooth speaker with ten hours of battery life and the ability to integrate with a Sonos audio system when used at home and connected to the Wi-Fi network. The Roam is available in black. and white, priced at $ 169.
Speaking in a question-and-answer session following the speaker's announcement, Spence said, "We want to be in all of the different categories of audio, and a lot of that is in the automotive industry. Our first partnership to bring our sound experience to automobiles is with Audi. We expect to hear more about the partnership when the Q4 E-Tron is fully unveiled in April. It will be interesting to see if a choice of voice control Alexa or Google Assistant is available in the car system, as is the case with some Home Speakers and Soundbars from Sonos.
.