Obsolescence of technology is an increasingly common problem as devices from smartphones to TVs become more difficult and cost-effective to repair.
Premium sound company Bang & Olufsen wants to change this with its new Beosound Level wireless speaker, which is designed to be serviced, upgraded and repaired to the extent that B&O says it will work for decades.
Read more:
The Beosound level works like many other wireless speakers. It has Bluetooth, Wi-Fi and can be controlled with Google Assistant as well as AirPlay 2, Chromecast and Spotify Connect.
The speaker is designed to stand or hang vertically or horizontally and adjusts the audio output so that it works properly in both directions. The unit includes two four-inch subwoofers, a two-inch full-range driver and a pair of 0.8-inch tweeters. Audio output can be switched between 180 and 360 degrees depending on how the speaker is placed in a room, and it is finished with aluminum and the choice of oak or fabric cover.
The battery is charged via USB-C or a new magnetic power cord, and an IP54 rating means that it can be used outside (though not permanently) without concern. B&O claims that the level battery can last up to 16 hours with one charge.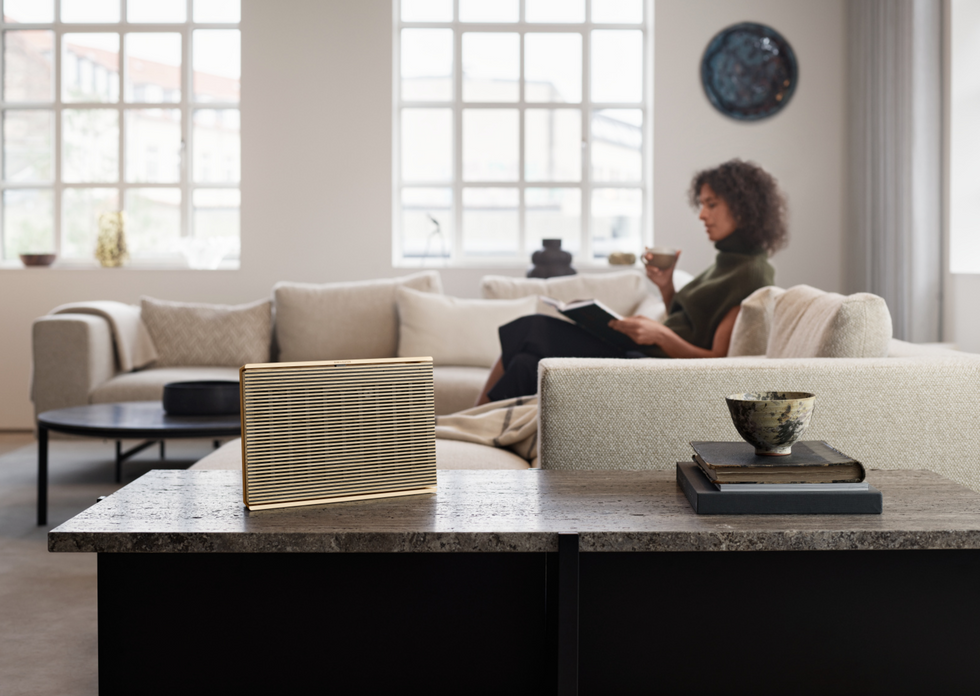 The Bang & Olufsen Beosound level is priced from $ 1,999Bang & Olufsen
Bang & Olufsen has undoubtedly been aware of the mistakes Sonos made, which angered its customers by introducing a 'recycling mode' that effectively killed older speakers that no longer had the processing power to work with the latest software.
To ensure that its own hardware does not meet a similar fate, B&O has created a new streaming module that houses Beosound Level's processor, wireless connections and antenna array. This module will be rolled out to all future B&O units, and the company says it has enough processing power to work with future software updates and new features for "many years to come".
Then, when the processor is no longer adequate, B&O offers a service where customers send their speakers for an upgrade. The company says: "Should connection and streaming technology become obsolete over time, the module could be replaced with the latest version." This means that the speaker can be future-proof, says B&O, to "deliver decades of good sound experiences."
The speaker's modular design means owners can replace the front cover with new materials and colors and even replace the battery. B&O has also designed the speaker so that service partners can easily access, repair and replace vital components.
All this talk about a long-lasting product comes as good news considering the speaker's high price of $ 1,999 (£ 1,099) for the natural model and $ 2,299 for a gold version.